We love taking our dogs on day hikes and on camping trips. We have a double-leader that we use for walking them around home, but it's bulky and heavy, and I didn't like carrying it when I let them off-leash.
I decided to try to splice a leader out of Lash-It.
Basically, I made a long dog-bone and then spliced a locked brummel and about a 4 inch bury in the middle of the line. It was actually fairly simple.
To walk the dogs, I attach a para-cord bracelet to the middle loop, and either put it on my wrist or just hold it. Alternatively, I use a biner to attach it to my pack strap to go hands free. When I let them off leash, I just wrap it up and stick it in my pocket, it's minimum bulk and weight for what it does.
Just a note, my dogs are trained to walk with me, heel, and walk in tandem, and are generally well behaved. If you have dogs that don't fit those criteria, YMMV.
Some pics-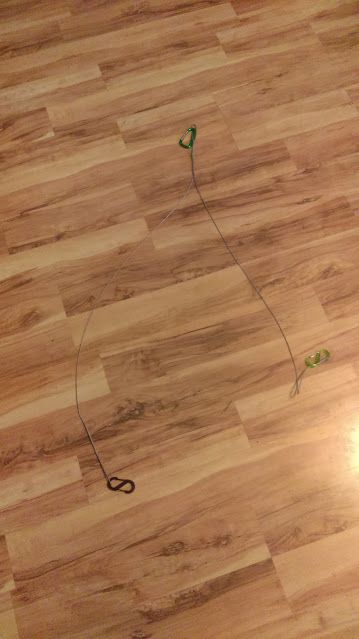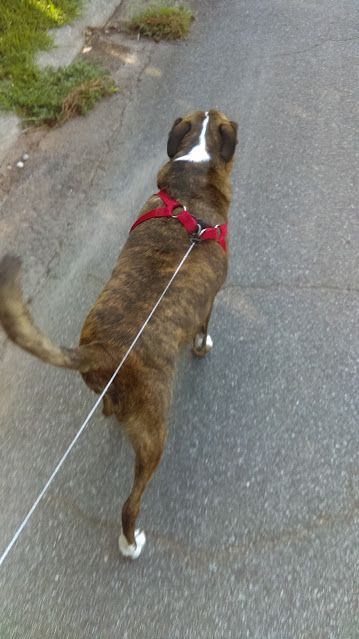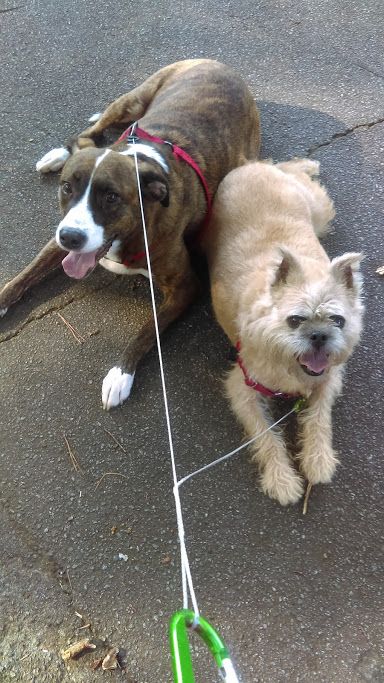 HTH!