1. What is your preferred seam style for a tarp ridge line?
I'm considering either a flat-felled or flat-felled/french hybrid. I don't know enough about how the grosgrain-reinforced ridgelines work, but if there is a big advantage to those, could someone walk me through how one goes together?
Since we all like pictures, here is what I am considering.
Flat-felled
(directions courtesy of thru-hiker.com)
Top view
Back view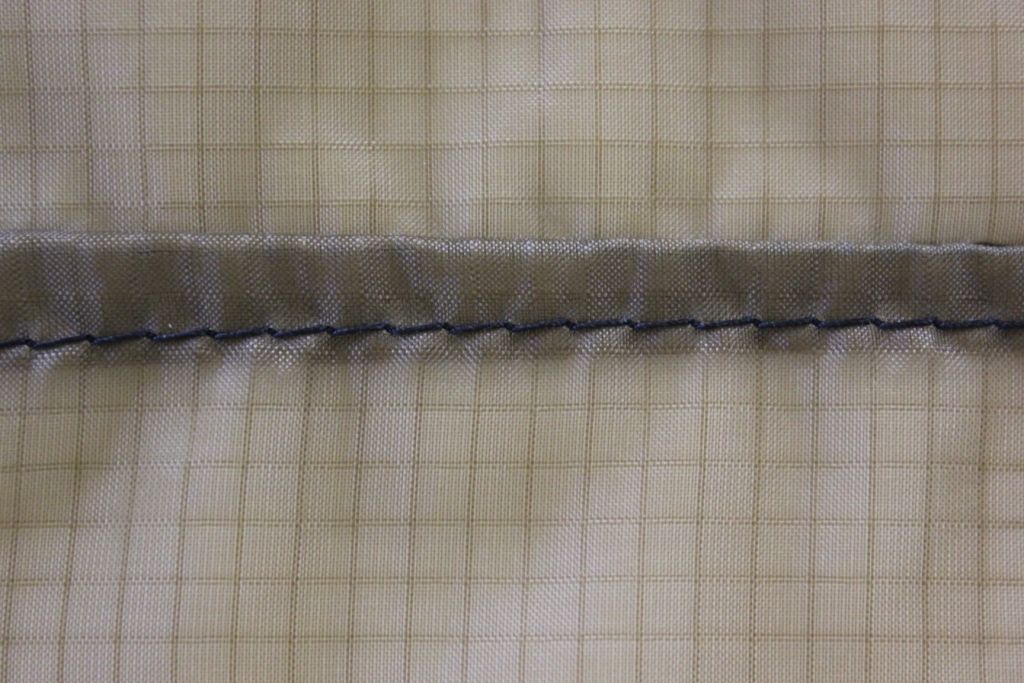 Flat-felled/French Hybrid (directions courtesy of Ripstop By The Roll)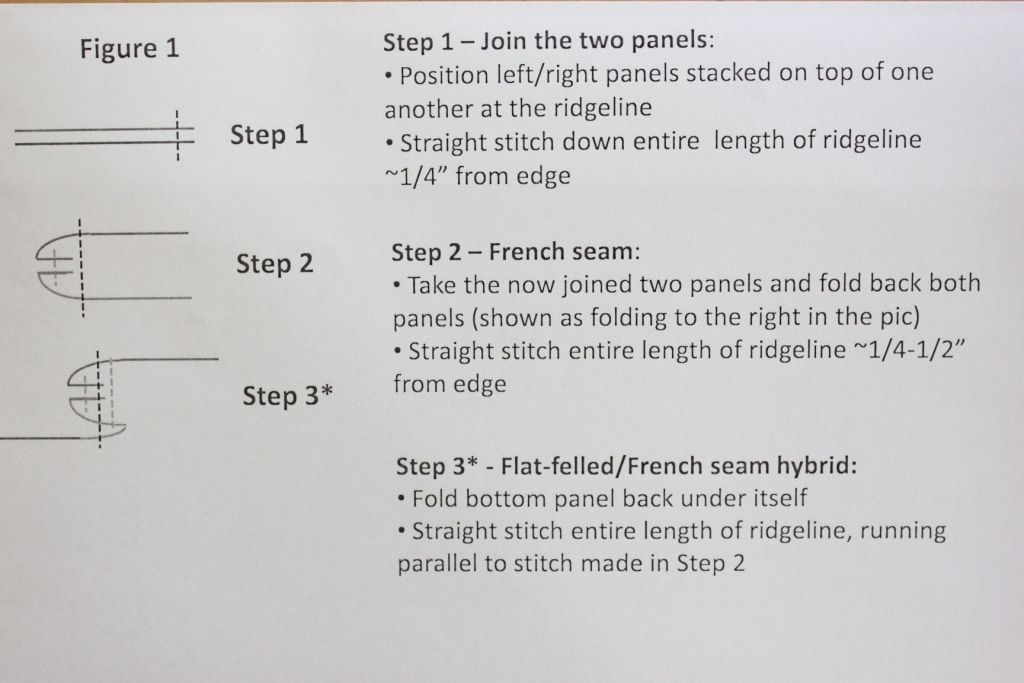 Top view
Back view
2. Is it important which side of the seam is placed on the outside of the tarp?
I usually see the side that has the 2 visible stitch lines on the outside of the tarp, but I'm wondering if it matters. I could see that on the flat-felled/french hybrid seam, it might be difficult to effectively seam seal the side with the 2 visible stitch lines because of the pronounced lip. You would not only have to seal the stitch lines, but also make sure you get enough sealant in and along the lip to keep water from getting under the folds.
This is the lip on a traditional flat-felled seam (similar in size on both front and back).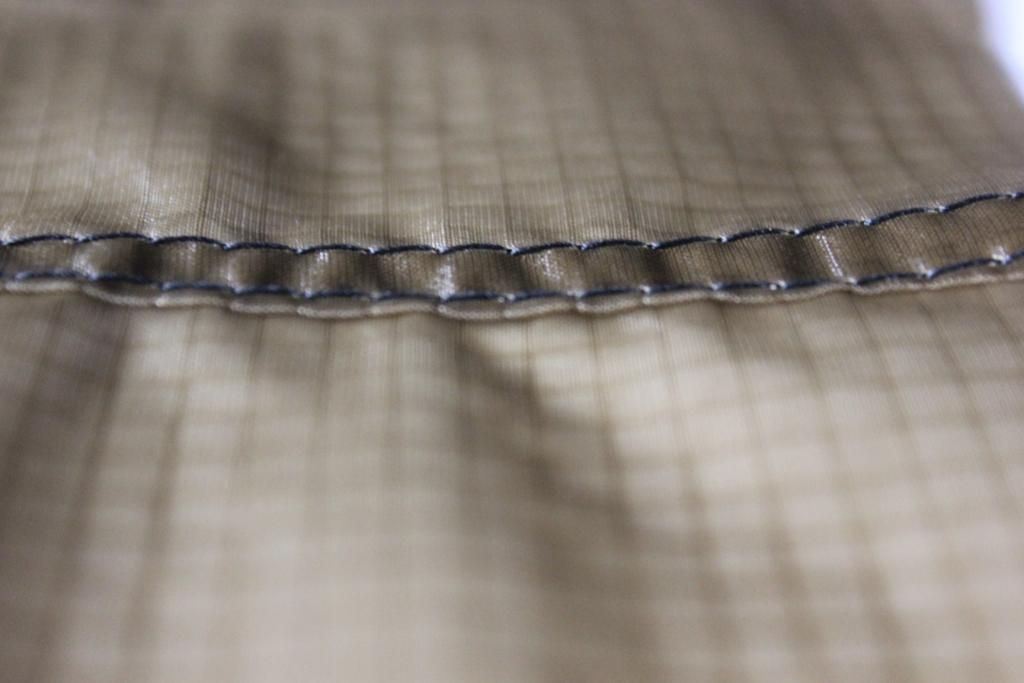 And this is the lip on the Hybrid seam (much more pronounced on the side with 2 visible stitch lines). Seems like this would be a pain to seam-seal.
3. Do you typically seal the inside or outside of the ridgeline seam?
Doing the inside would look the best and still keep you dry, but it would not prevent the stitching from wetting out. I imagine the constant wetting/drying of the stitches would decrease the life of the stitch, making a top seam seal more desirable. True?
4. Does anyone go through the trouble of masking off the seam before applying sealant?
I'm a little OCD when it comes to stuff like this and am not going to like the look of glossy sealant just slopped along the seam, especially if it's going to be visible from the outside. I realize that it's going to be out in the middle of the woods and nobody will ever see it, but I'd like it to have a professional look when it's all done.