I love the weight savings of ti stakes but hate constantly bending them, with that in mind i decided to try out carbon fiber.
Litesmith lists these as weighing 6.2 grams, but on my scale they fluctuate between 5 and 6 grams so I will go with 6g.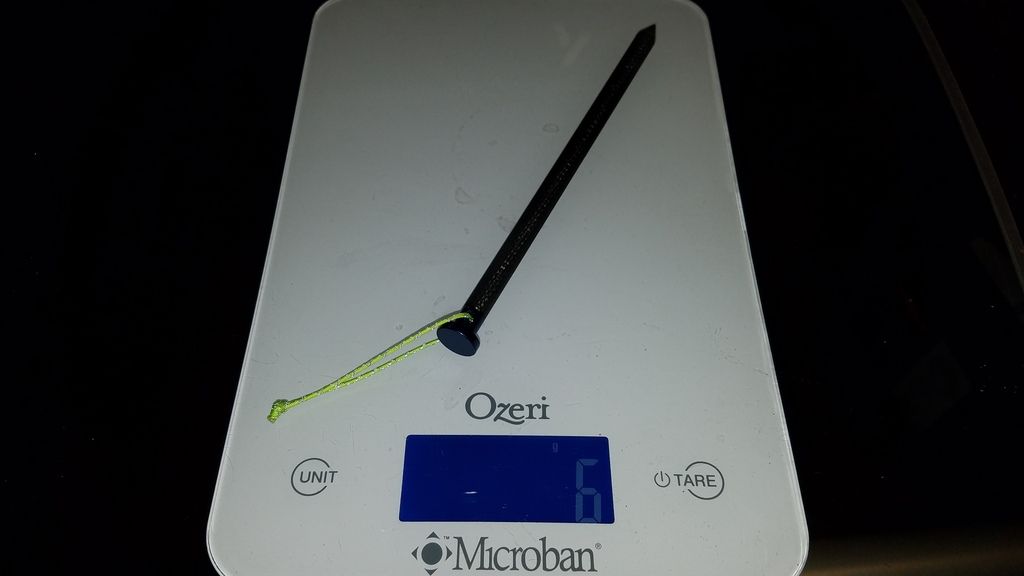 The fit and finish is nice; a blue end cap, carbon fiber shaft, aluminum point and reflective loop.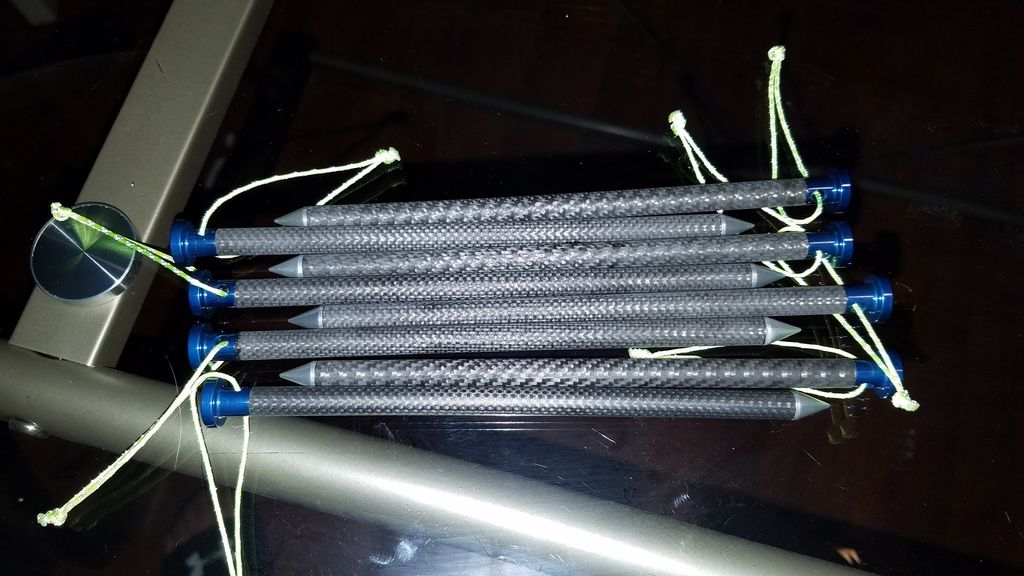 My Ti stakes are Toaks V stakes and weigh 9g each, and are inherently easy to bend. So far I have only driven these in the ground in my lawn, but I am happy so far, they are lighter and appear sturdier. I will update as I use these more.